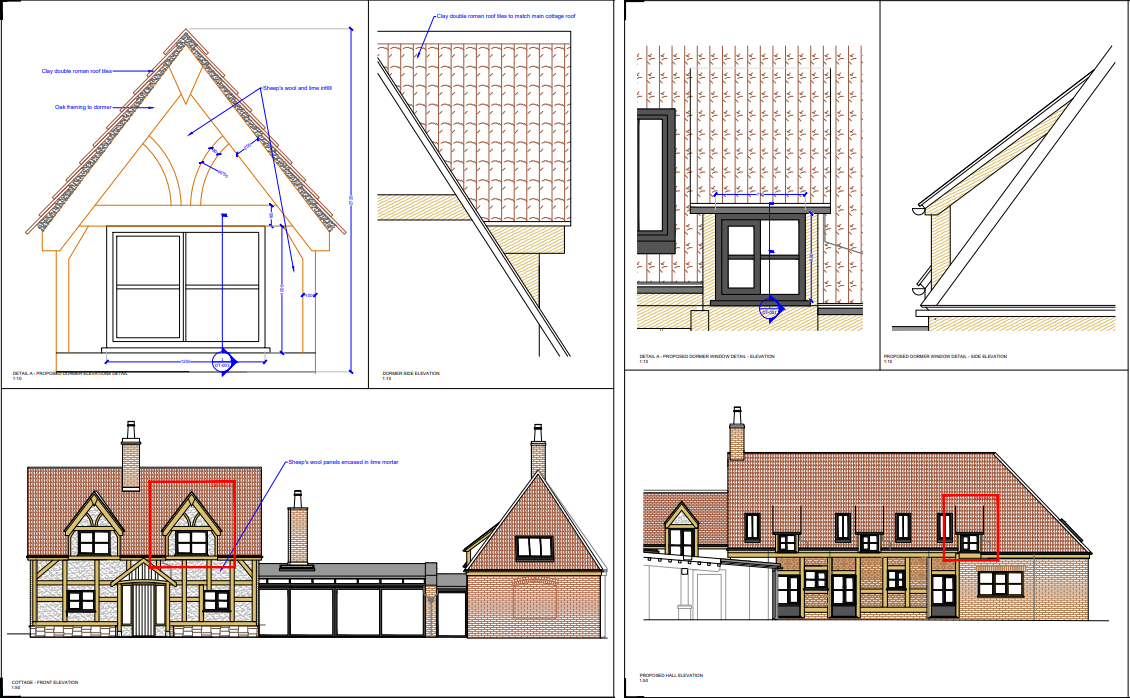 De Lacy Cottage, Frampton on Severn
Regularisation of Consent: De Lacy Cottage, Frampton on Severn
Client: Private Individual
Challenge
The client came to us with a number of challenges at De Lacy Cottage, a grade II listed building they had recently purchased in Frampton on Severn.
Prior to Orion's involvement, previous construction work had not been completed with the approved planning and listed building consents and an inspection by the Conservation Officer had resulted in the client being served an enforcement order to correct matters.
The scope of the enforcement requirements was reduced in a partially successful appeal but significant work was still needed. The client also wished to make further alterations to the property.
These works needed to be assessed to ensure the significance of the building would be preserved. Situated in the Frampton on Severn Conservation Area, the proposals also needed to be responsive to particular local planning requirements for character and appearance.
Approach
The Orion team prepared a statement of significance, meticulously analysing the existing fabric of the building and the extent of previous unauthorised works. This was used to problem-solve with the local authority to confidently identify what could be regulated by retrospective planning and listed building consent, and what would require remediation and new consents.
New consents and heritage statements were drafted, incorporating the client's proposals for new alterations, and specifying any potential impacts on the conservation area.
Outcome
The retrospective and additional consents were unanimously approved by the Conservation Officer and the local planning authority, with the approach outlined by our specialist team satisfying the heritage constraints of the listed building whilst accommodating additional client requirements.