Renewable Energy: Bloy's Grove Solar Farm, Swainsthorpe, Norfolk
Client: Engena & EDF Renewables UK
Challenge
Bloy's Grove is a consented 49.9MW solar farm. The site lies amidst rolling Norfolk countryside with the potential for archaeological remains and in the vicinity of a number of listed buildings and Conservation Areas. Orion Heritage was appointed by EDF Renewables UK via Engena, planning consultants for the scheme to undertake a heritage assessment and heritage Environmental Statement chapter for the planning application.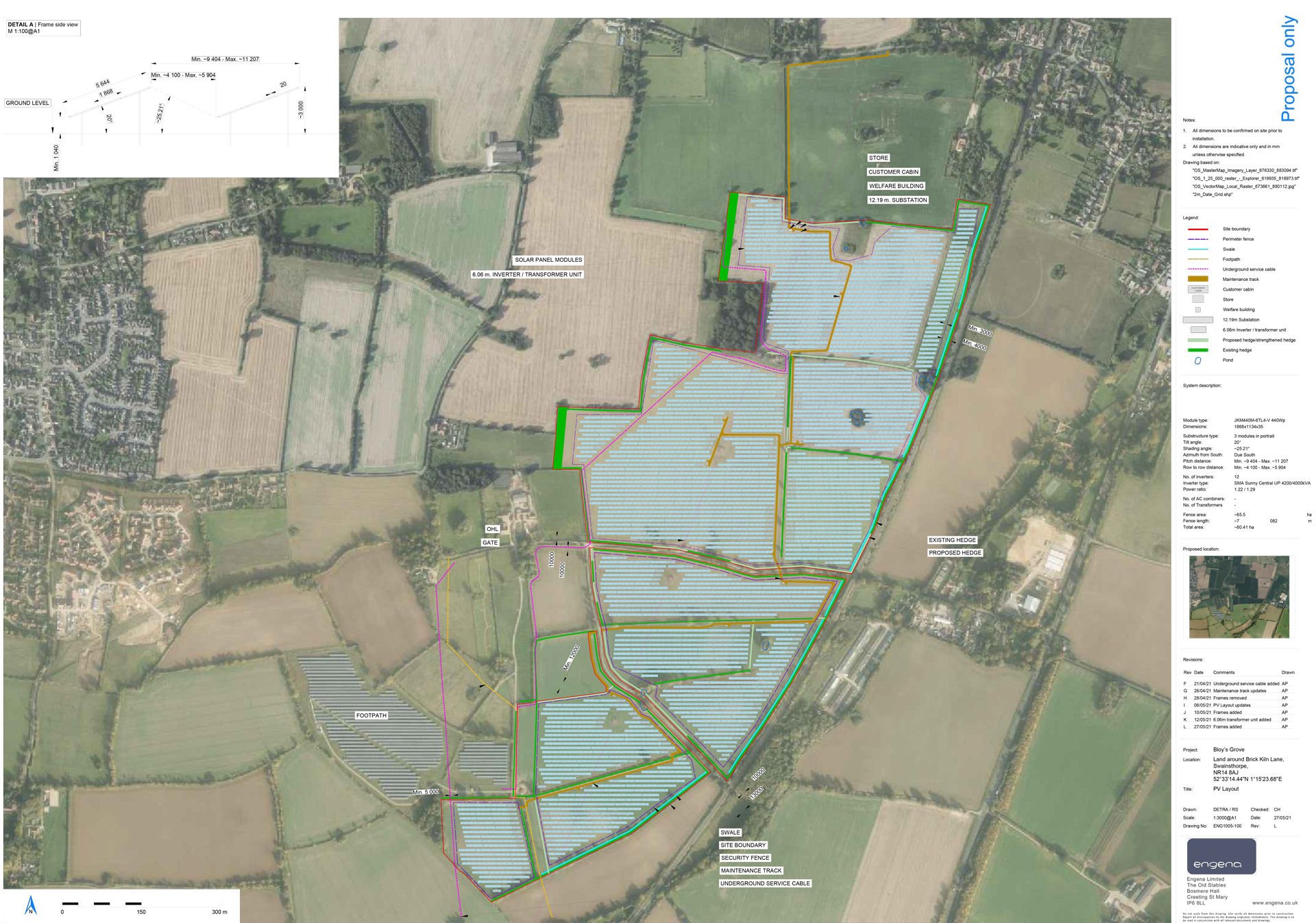 Approach
Orion undertook a historic environment desk-based assessment followed by geophysical survey of the site to establish the possible impact of the scheme. The rigorous research identified the presence of a Medieval settlement in part of the site and a number of kilns elsewhere. On our expert advice, the scheme layout was revised to exclude the area of former Medieval settlement to reduce the potential impact on archaeological remains. Additionally, our assessment identified only minor potential impact on a nearby grade II* listed church and grade II hall, which were considered to equate to less than substantial harm.
Outcome
Our pragmatic approach to the project and professional recommendations enabled the solar farm to gain planning permission, with a condition requiring a programme of further archaeological evaluation. The District Council accepted that there would be minimal impact on the listed properties nearby and would be significantly outweighed by the public benefits of the development. Orion is currently working with the client on the specialist archaeological works required to discharge the archaeology planning condition.